What is a Headache Behind the Eyes?
Have you been suffering from a headache behind your eyes that sometimes lasts for hours or days? While this type of pain can be confused with the symptoms of a migraine or inflamed sinuses, it could actually be caused by a slight misalignment between your two eyes.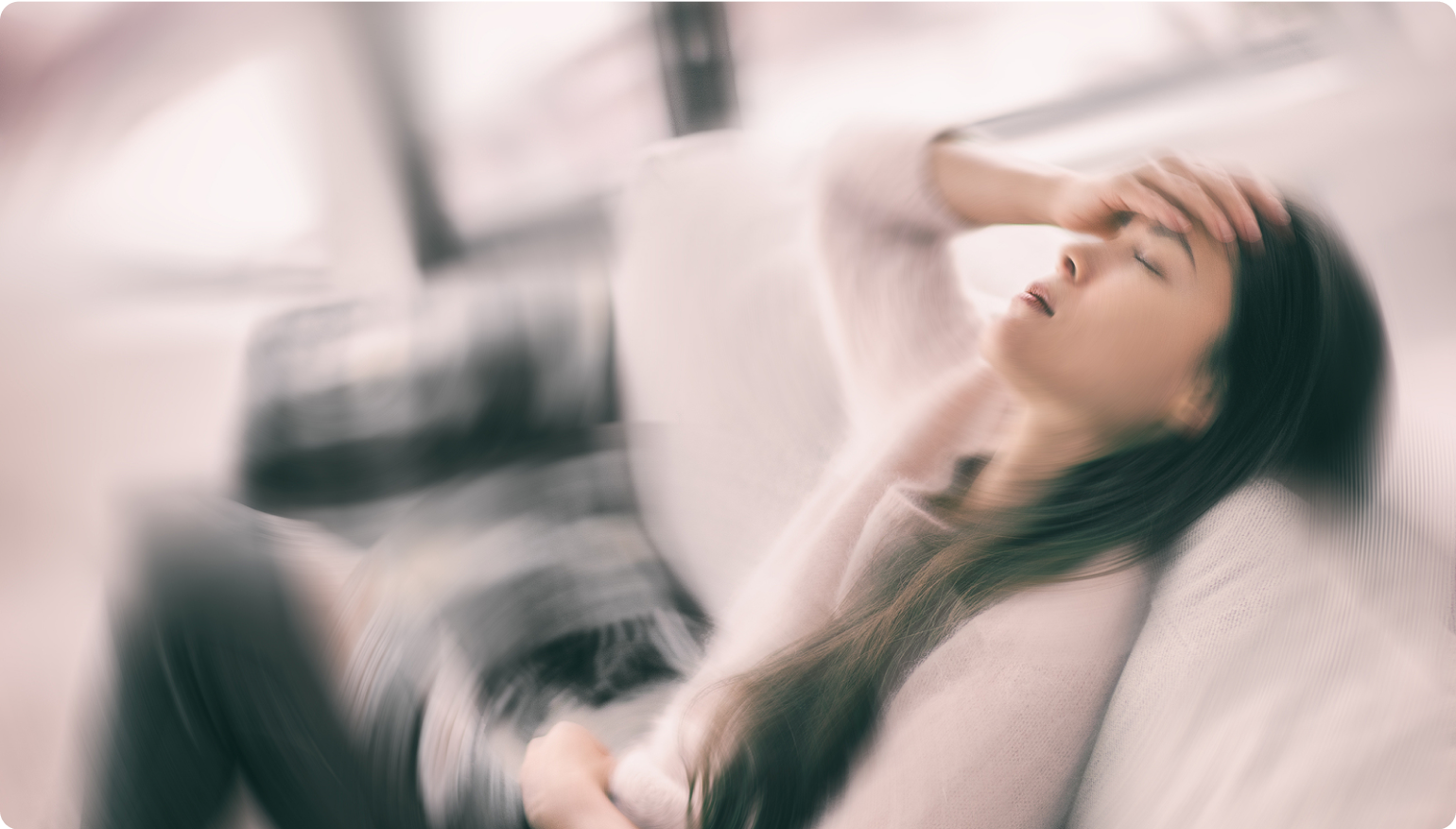 The Link
to

Binocular Vision Dysfunction

When the eyes have a slight amount of misalignment, this causes a great amount of strain to be placed on the eye muscles in an attempt to realign the eyes and prevent double vision, leading to severe headaches and eye pain. This is known as Binocular Vision Dysfunction (BVD).

With BVD, the two eyes have difficulty working smoothly together as a team due to a slight misalignment. While this misalignment can be very subtle, it can make it incredibly difficult for our brain to create one clear image from the images seen by our two eyes.

In people without BVD, our brain is able to transform the images seen by each eye into a single image, which is known as binocular vision. When someone has BVD, there is a slight misalignment between their two eyes resulting in their eyes being out of sync with one another, causing the brain to have a very difficult time processing these two slightly out-of-alignment images to form one clear image.

The result? The brain forces the eye aligning muscles to fix the problem by realigning the eyes. But the realignment is only temporary and misalignment then recurs, which is followed closely by realignment, and the cycle of misalignment and realignment continues. Over time, this places an immense amount of strain on the eye muscles and leads to headache behind the eyes, dizziness and difficulty reading, as well as a variety of other symptoms.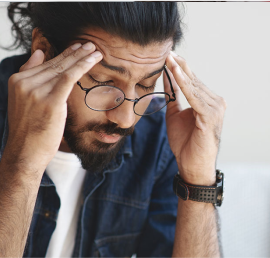 Common Symptoms for Adults with Binocular Vision Dysfunction
The following is a list of common symptoms in adults with BVD:
Headaches
Dizziness
Nausea
Anxiety
Sensitivity to light
Difficulty with balance / unsteady walking
Pain in the neck
Frequent head tilte
Motion sickness
Difficulty reading and learning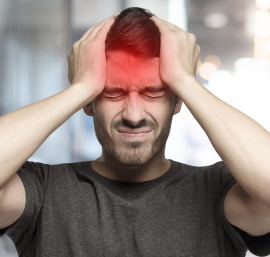 How Do You Fix BVD?
BVD is treated by correcting the eye misalignment using our micro-prism lenses. These glasses bend light in a way that the images seen by your eyes are moved into the position they need to be in, resulting in realigned images. When the images seen by your two eyes are realigned, your brain can easily transform them into one, singular image. Your nausea and other uncomfortable symptoms caused by BVD are significantly reduced or eliminated.

In fact, the average patient will notice a 50% reduction of symptoms by the end of their first visit. Over the next several visits, our team at Vision Specialists of Michigan will fine-tune your lenses so that your nausea and other BVD symptoms can continue to improve and maybe even be eliminated.
Get Treatment
for

Your Headache Behind

the

Eyes

If you or a loved one are experiencing headaches behind the eyes or other symptoms mentioned above, contact our team at Vision Specialists of Michigan. If BVD is causing your visual symptoms, our microprism lenses just might be the solution you need.
Headaches Around Eyes: Frequently Asked Questions