Symptoms don't stop here – they also tend to feel clumsy or have difficulty with balance, are unstable when they walk or feel like they are moving as if they are on a boat. Usually, these individuals have seen one or more doctors in the hope of finding relief from these symptoms, but with no luck.
Despite taking numerous tests, and following multiple treatment plans ordered by their doctor (including medication), people still do not find relief. Are you one of these people who are suffering from motion sickness, nausea, and dizziness?
If so, you have probably gone down a rabbit hole in search of answers to your ailments, but what worked for others with those symptoms has not worked for you.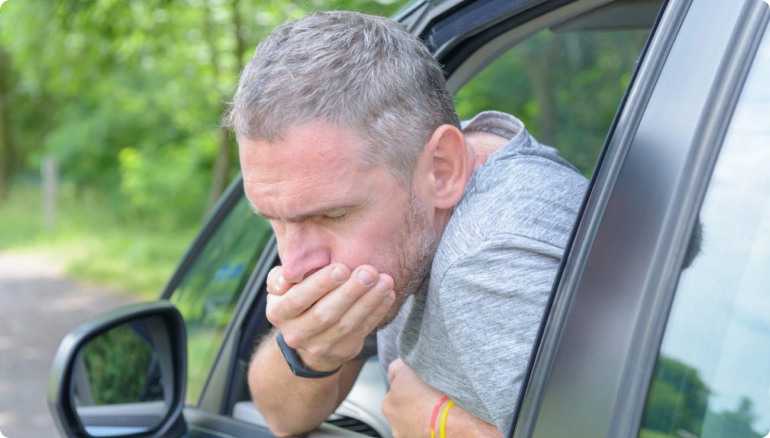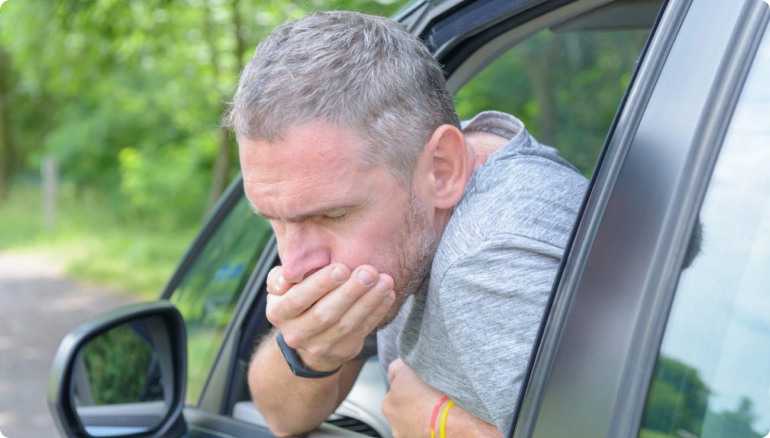 It Might Be Your Eyes: Get Treatment
Did you know that your dizziness, motion sickness, persistent nausea, and difficulties with balance and coordination might be visually induced? That's right – It might actually be your eyes that are causing all these issues that are interfering with your life.
You might have a small amount of eye misalignment not found on a routine eye exam. If not corrected, the misalignment will cause double vision, which the body cannot tolerate. By overusing and straining the eye muscles, your body corrects the misalignment and prevents double vision, but with a major trade-off – your eye alignment muscles are overused and strained, causing the "vestibular" symptoms of Binocular Vision Dysfunction (BVD). A highly specialized eye doctor can perform a NeuroVisual Examination to confirm if your eyes are misaligned and if this is the cause of your symptoms.
The good news is that BVD is treatable with specialized aligning lenses.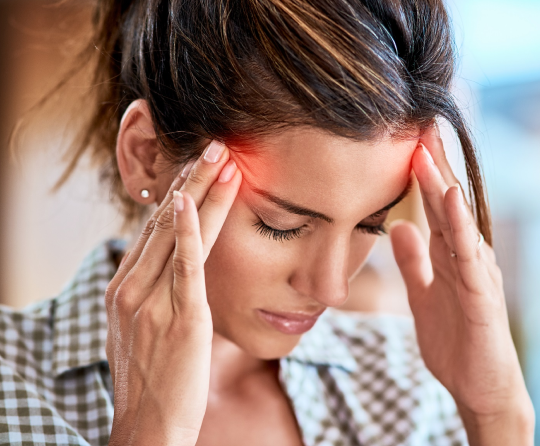 Motion Sickness and Binocular Vision Dysfunction
Binocular Vision Dysfunction might be the cause of nausea, dizziness and motion sickness when common treatments are unable to provide you with relief. While the exact cause of these symptoms is unknown, what we do know is this: they occur when one of your three balance-sensing systems detect movement, but the other two do not. The three systems include the eyes (visual system), the inner ear and the position-sensing nerves in your arms, legs, neck, and head. The nausea, dizziness and motion sickness occur because there is a conflict between the "movement" signals coming from your eyes (visual system), and the "no movement" signals from your inner ear and position-sensing nerves.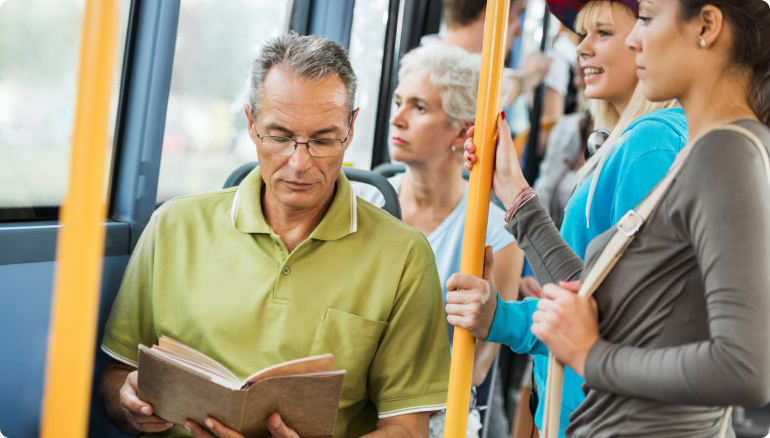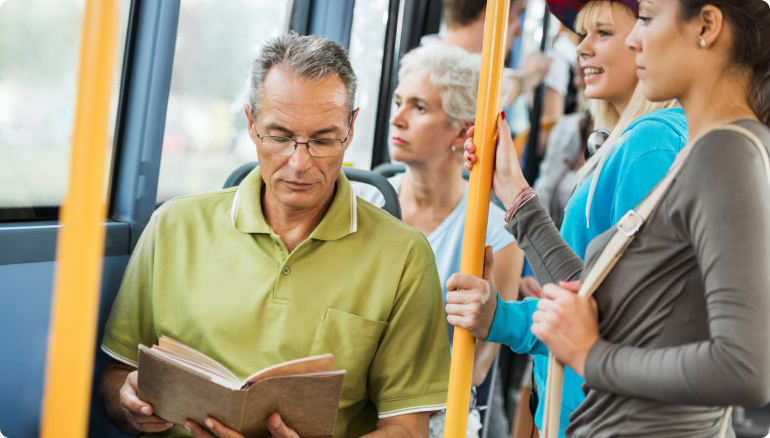 Our specialized aligning lenses will treat your motion sickness by eliminating the "movement" signals coming from your visual system.
One main issue with motion sickness and nausea is difficulty gaining weight. This is especially true for children. When your child (like anyone) feels nauseous all the time, the last thing they want to do is eat. But eating is critical to providing nutrients to help children grow and thrive. If vision misalignment is causing your child's nausea, aligning lenses will reduce or eliminate their symptoms, enabling them to gain weight and live full lives.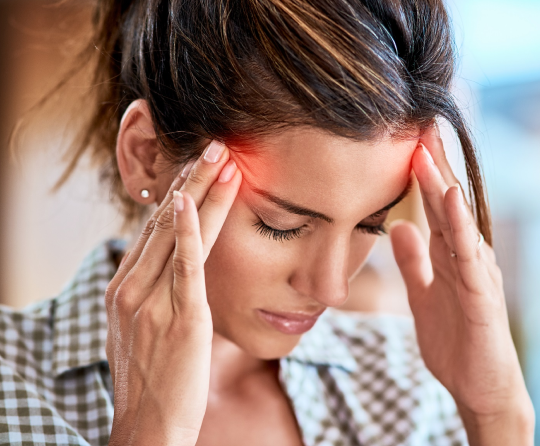 Case Study: It Was His Eyes All Along
One of the patients featured in Dr. Debby Feinberg's book If the Walls of My Exam Room Could Talk came to Vision Specialists of Michigan in a wheelchair from a nursing home. His symptoms included constant dizziness and the inability to keep most food down. Once an active softball coach, at age 60 he was now wasting away, and doctors were as mystified by his sudden deterioration as he and his family were. When he was referred to Vision Specialists of Michigan by another patient, he was in a wheelchair because of his constant dizziness. When he left the office wearing a pair of eye aligning glasses, he was able to walk out on his own.
The man had lost his life in those months of frustration and bewilderment at his own body's betrayal. And he, along with so many others, would never have guessed the cause to be his eyes. While his symptoms were extreme, there are millions of others who suffer from daily nausea, dizziness, lightheadedness, vertigo, balance/coordination, and other vestibular-related symptoms, without any inkling of the significance that vision can play in all of it, or that there is an answer to their problem.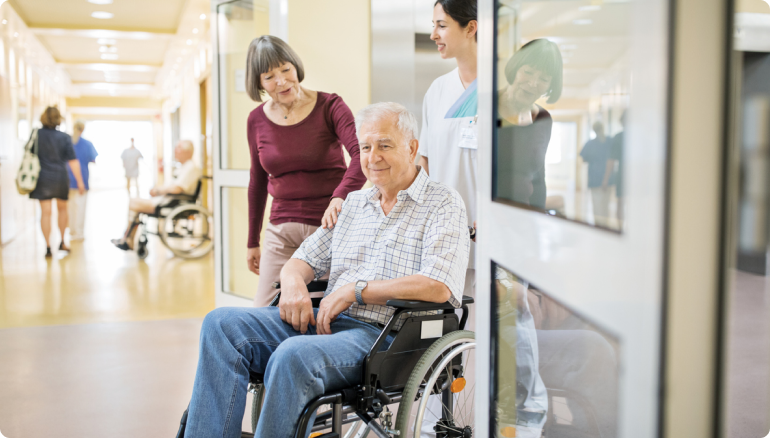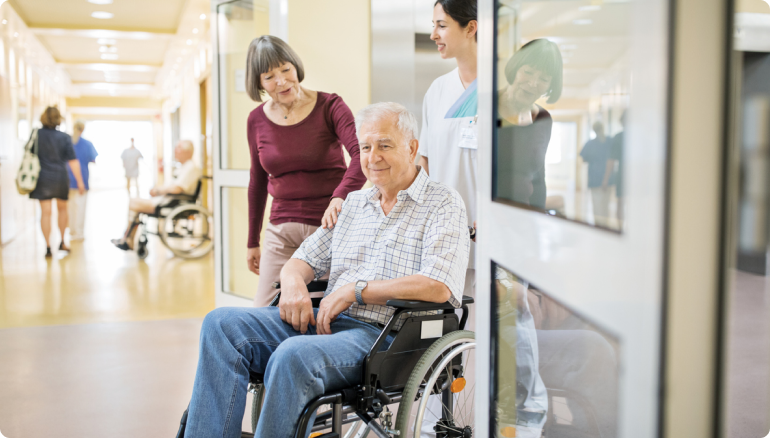 Get Help From the Experts
Do these symptoms and story sound familiar to you? At Vision Specialists of Michigan, our patients are our main priority. We are dedicated to finding the right vision prescription for you. In addition to the standard eye examination, our compassionate doctors utilize a comprehensive NeuroVisual Examination to determine the extent of your misalignment and use those results to prescribe your specialized aligning lenses. We are able to treat your Binocular Vision Dysfunction, along with any of your additional vision impairments, allowing you to see clearly, effectively, and providing you significant nausea relief.
As a sufferer from severe nausea, you are prevented from enjoying your life. With constantly feeling sick to your stomach you are missing out on too much. Complete the screening questionnaire or contact us today to determine if we can help you experience nausea relief.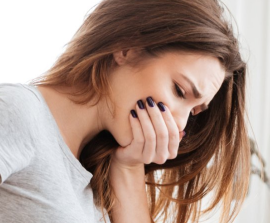 Want to learn more about Binocular Vision Dysfunction?
Watch these videos of BVD patient experiences:
Child with Binocular Vision Dysfunction Finds Balance with Glasses
5 Minute Cover Test for Binocular Vision Dysfunction
Professional Colleagues Discuss Binocular Vision Dysfunction
People also view
---