ADHD is a condition that can disrupt one's life. And while it's commonly associated with difficulty focusing, sensitivity to light (also known as photophobia) is another uncomfortable symptom many people often experience.
But what if the cause of your ADHD light sensitivity is actually due to a slight misalignment between your eyes known as Binocular Vision Dysfunction (BVD)?
In this article, we'll discuss hypersensitivity to external stimuli (including light) in individuals with ADHD, the treatment available, and how the real issue might be BVD.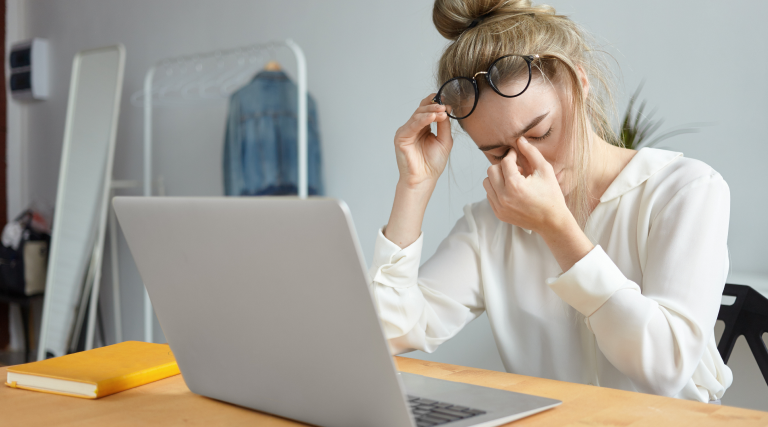 What is ADHD?
ADHD, also known as Attention-Deficit/Hyperactivity Disorder, is a chronic condition including attention difficulty, hyperactivity, and impulsiveness. Children and adults who have ADHD have normal intelligence. There are three types of ADHD which include inattentive only, hyperactive and impulsive, and a combination of inattentive, hyperactive, and impulsive.
Inattentive Only: This occurs when the individual has difficulty paying attention. 
Hyperactive and Impulsive: This type usually involves the individual having hyperactivity and impulsive behavior. The result is typically disruptive. 
Combined Inattentive, Hyperactive, and Impulsive: A person with this type of ADHD will have difficulty focusing and also be hyperactive.
It's important to note that it's likely you will experience symptoms similar to ADHD at some point in your life that are temporary. However, individuals are diagnosed with ADHD when the symptoms are longstanding, severely impacting their quality of life and making it difficult to function.
ADHD Symptoms
The symptoms of ADHD vary from childhood to adulthood and can vary from person to person. 
ADHD Symptoms in Adults Often Include:
Impulsiveness

Mood swings

Difficulty planning and completing tasks

Restlessness

Difficulty prioritizing

Lack of time management skills


Feeling overwhelmed often

Difficulty dealing with stress
ADHD Symptoms in Children Often Include:
Fidgety

Difficulty following directions (especially at school)

Unable to stay seated

Difficulty focusing on homework assignments

Trouble completing tasks

Distracted easily

Frequently interrupting
In addition to the above-mentioned symptoms, hypersensitivity is another common symptom in children and adults with ADHD.
ADHD and Hypersensitivity
Some people with ADHD are considered a Highly Sensitive Person (HSP) due to the level of hypersensitivity to stimuli they experience. These stimuli can include sensitivity to sounds, touch, smell, or sight. The hypersensitivity can also be categorized into emotional sensitivity and physical sensitivity. Individuals experiencing emotional sensitivity with their ADHD might have significant difficulty processing their emotions such as anger and sadness and feel these emotions very intensely, to the point where it feels like they are being flooded with emotion. Individuals with physical sensitivity might feel very uncomfortable with their surroundings, such as their socks being too itchy. These emotional and physical sensitivities can feel so overwhelming that it becomes difficult to focus on other things.
Additional examples of hypersensitivity can include tags on t-shirts feeling itchy or feeling very sensitive to the material of the clothing itself, tight clothing, and loud noises.
ADHD and Light Sensitivity
Some individuals with ADHD experience extreme sensitivity to light. Known as photophobia, light sensitivity can include being sensitive to light from the sun and also indoor lighting, specifically fluorescent lighting. The light can feel too bright, too intense, or too hot, making it very uncomfortable and/or distracting for the individual. The light sensitivity can also result in:
Headaches

Eye pain

Fatigue
In one online survey, 69% of adults with ADHD reported experiencing photophobia.
While there isn't one specific treatment for photophobia or hypersensitivity, there are several options available to individuals to potentially reduce symptoms. This includes ADHD medication, getting enough sleep, eating a healthy diet, exercising, and behavioral therapy. Learning to self-regulate emotion might also be effective for addressing overwhelming sensitivities. This might include (but is not limited to) building awareness of moods and thoughts about moods, and recognizing when our emotions towards specific stimuli are becoming overwhelming.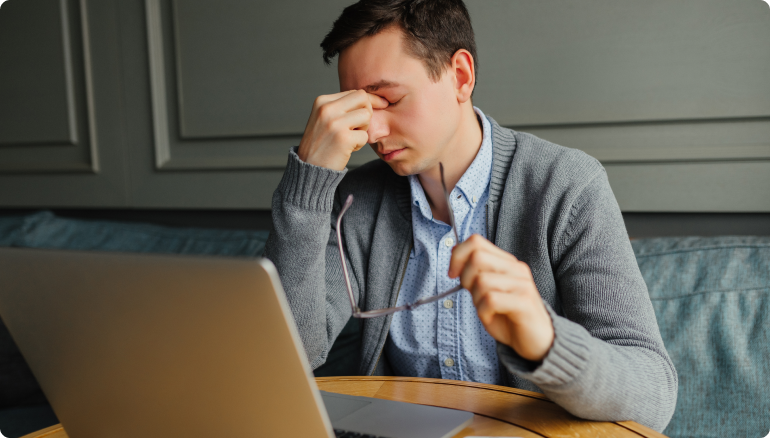 Causes of ADHD Light Sensitivity and Hypersensitivity
Similar to how the exact causes of ADHD are not known, there is not yet a known reason for what causes hypersensitivity in some individuals with ADHD. However, one theory is some individuals might also have Autism Spectrum Disorder, which produces similar sensitivity symptoms.
Anxiety is also known to produce sensitivity to emotional and physical stimuli, which is sometimes prevalent in persons with ADHD.
What is Binocular Vision Dysfunction?
Binocular Vision Dysfunction, also known as BVD, occurs when our eyes are slightly misaligned and can lead to symptoms commonly confused with ADHD, including light sensitivity. While this misalignment between the eyes can be very subtle, it can make it incredibly difficult for our eyes to send one clear image to our brain.
Here's what happens when someone has BVD: With two eyes, we are able to see one clear image. This is because our brain is easily able to transform the almost identical images seen by each eye into a single image, which is known as binocular vision.
In patients with BVD, there is a slight misalignment between their eyes resulting in their eyes being out of sync with one another. This causes the images seen to be significantly different, making it much more difficult for the brain to process them into a single clear image.
The result? The brain forces the eye aligning muscles to fix the problem by realigning the eyes. But the realignment is only temporary and misalignment then recurs, which is followed closely by realignment, and the cycle of misalignment and realignment continues. Over time, this places an immense amount of strain on the eye muscles and leads to headaches, an inability to focus, and a variety of other symptoms similar to ADHD.
What our patients say
Concentration was always a struggle for me in school. I am 16 years old. I would always lose my focus after about thirty minutes of working.
I did not have any symptoms such as headaches or dizziness, so I assumed I was a slower learner. Once in a while I would lose my place in a book, or read the same line multiple times. With a corrected prescription by Dr. Debby, I have noticed my concentration level rise at school and see clearer. Thank you for helping me see a world of difference.
What our patients say
After trying my new prescription in the test frame, I could see differences immediately.
3 minutes ago
- Donald -
What our patients say
I was about to be put into a special education class because I was having so many learning problems. That was ten years ago. These lenses changed everything, really! The headaches disappeared. Reading was so much easier and I could figure out my homework.
3 minutes ago
- Kali -
What our patients say
I'm not tired when I read now. School is not as hard, and I have more fun. My glasses make everything better.
3 minutes ago
- justin -
Watch the lastest video testimonials
Through a Patient's Eyes:
It Just Makes Me Feel Smarter and Better
Symptoms of BVD
The symptoms of BVD tend to be very similar to the symptoms associated with ADHD, including a sensitivity to light.
Common Symptoms for Adults and Children 14+ with Binocular Vision Dysfunction
The following is a list of common symptoms in adults with BVD: 
Headaches

Dizziness

Nausea

Anxiety

Sensitivity to light

Difficulty with balance / unsteady walking

Pain in the neck

Frequent head tilt

Motion sickness

Difficulty reading and learning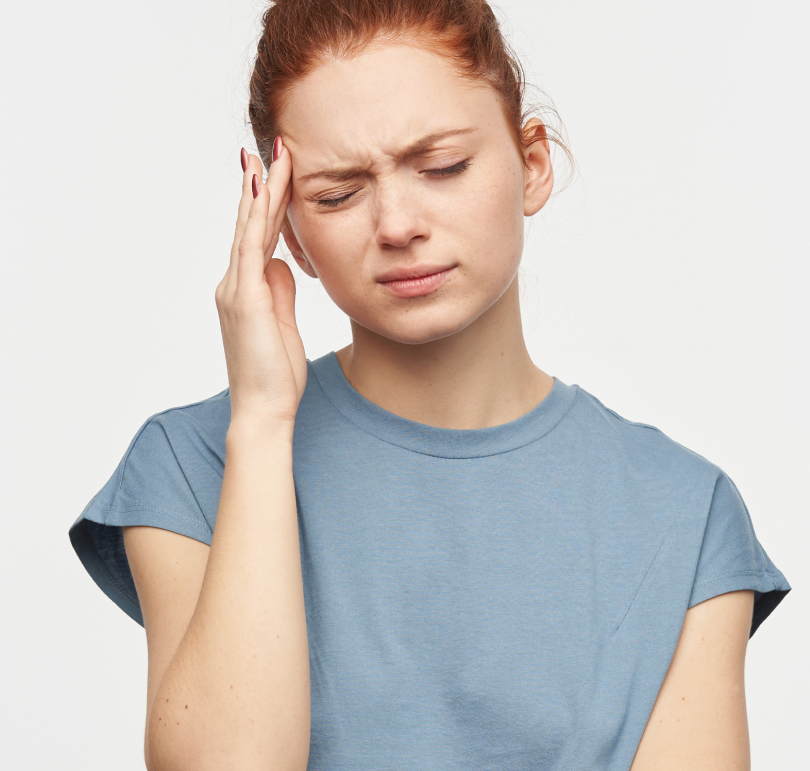 Are your symptoms caused by BVD?
Take the Test

Symptoms of BVD in Children Ages 4 to 8-years-old
Poor handwriting (poor spacing, writing letters too big or small)
Difficulty reading
Avoiding activities
Playing with toys very close to their face
Sitting close to the TV
Difficulty identifying shapes, colors, and numbers that are age-appropriate
Difficulty seeing the class board

Frequently bumping into objects
Difficulty catching balls
Stomach aches and headaches at school or away from home
Light sensitivity
Covering one eye to see
Anxiety in public places
Frequent squinting in order to see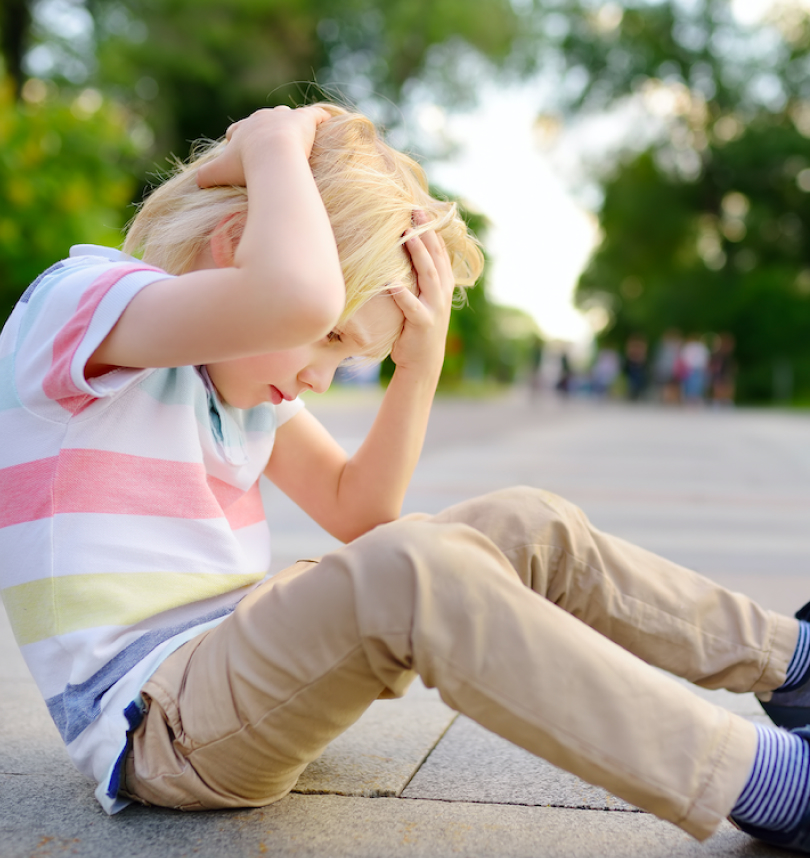 Find out if your 4 to 8-year-old is experiencing symptoms due to Binocular Vision Dysfunction:
Take the Child BVD Test

Symptoms of BVD in Children Ages 9 to 13-years-old
Repeatedly bumping into things while walking
Having difficulty completing homework due to headache and nausea
Repeatedly reading the same things over and over
Sensitivity to bright lights

Closing one eye to make it easier to see
Blurred vision when using the computer
Blurred vision or tired eyes when looking at the blackboard in class
Verbal skills that are ahead of reading skills
Frequent blinking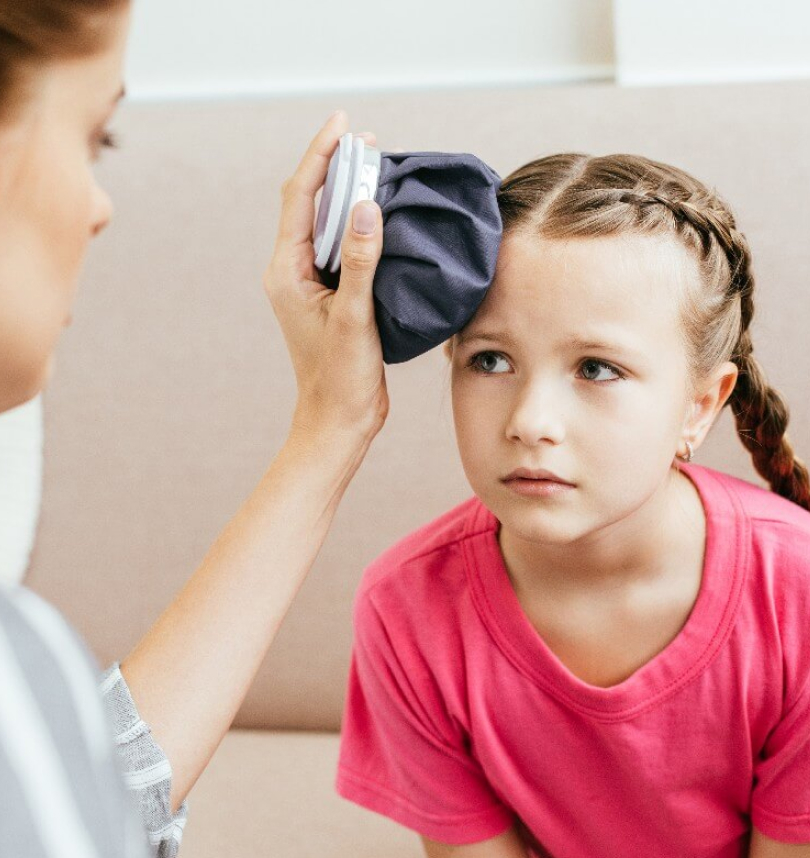 Find out if your 9 to 13-year-old is experiencing symptoms due to Binocular Vision Dysfunction:
Take the Youth BVD Test

How Do You Fix BVD?
To treat BVD, specialized microprism lenses are applied to correct the eye misalignment. These glasses bend light in a way that the images seen by your eyes are moved into the position they need to be in, resulting in realigned images. When the images seen by your two eyes are realigned, your brain can easily transform the almost identical images into one, singular image. As a result, your light sensitivity and other symptoms caused by BVD are significantly reduced or eliminated.
In fact, the average patient will notice a 50% reduction of symptoms by the end of their first visit. Over the next several visits, our team at Vision Specialists of Michigan will fine-tune your lenses so that your headache, nausea, and other BVD symptoms can continue to improve and be eliminated.
Diagnosing BVD
We recommend you visit your primary care physician or an ADHD specialist to rule out other causes. Then if no cause is found for your light sensitivity and symptoms, our Vision Specialists of Michigan team can help determine if BVD is the issue.
During your visit:
We ask you to fill out a specialized questionnaire designed to screen for those who might have BVD.
You will be asked to complete a detailed Health History form.
An eye exam is performed to determine the need for correction of nearsightedness, farsightedness, and astigmatism (a common imperfection in the eye's curvature).
A specialized exam is performed (NeuroVisual Examination) to determine if visual misalignment is present.
If diagnosed with BVD, you will be fitted with a trial version of their new prescription. Most people notice a significant improvement in their symptoms within just a few minutes of putting on the trial lenses.
You can expect to spend approximately 3 hours in our office during your visit.
Get Treatment For Your ADHD Light Sensitivity

If you or a loved one have been diagnosed with ADHD and are experiencing the symptoms mentioned above, contact our team at Vision Specialists of Michigan. If BVD is causing your hypersensitivity, our microprism lenses just might be the solution you need.
Get treatment today.
TAKE THE TEST