Dr. David Brownstein March 2010 Newsletter | Published by Newsmax Media, Inc., posted in Newsmax.com.
Here is an excerpt
I met my wife, Allison, at the University of Michigan during our freshmen orientation. For me, it was love at first sight. (It took a little longer for her to realize what a catch I was!) When we were dating, I found some of Allison's mannerisms humorous. For instance, when we were students, we walked everywhere. I used to make fun of Allison because she could not cross a road.
What I mean by that is that she could never decide when a car was far enough away to begin crossing. Her depth perception was so poor that she could not judge when it was safe. She was always pulling me back to the curb when an oncoming car clearly was far enough away.
Allison also hated to walk downhill or even down an incline. She always held on to me tightly if we had to do so. She had the feeling she was going to fall. I never understood how anyone could walk uphill without a problem but not downhill.

At the time, my friends and I found these mannerisms funny. I made sure Allison knew that I thought it was funny. (Somehow, she couldn't see my humor in this.) Of course, looking back on things, I feel a little guilty. Then, as she got older, Allison began to suffer from headaches as well as neck and shoulder pains. She saw many different doctors and chiropractors. Though chiropractic treatment did help, she was having headaches and neck pain nearly every day.
Allison sought relief from many types of healthcare providers: neurologists, osteopaths, physical therapists, and massage therapists. She didn't get much help from any therapy. And she continually took nonsteroidal anti-inflammatory drugs, although they provided minimal relief.
Our chiropractor, Dr. Robert Radtke (his practice is in Birmingham, Mich.) felt that her neck and head pains were more than a structural problem. He thought Allison had a problem with her eyes, that is, that her eyes were not working together to focus on a line of sight. He recommended an eye specialist who could detect these problems.
The eye specialist that we saw was Debby Feinberg, O.D. Dr. Feinberg diagnosed Allison with vertical heterophoria (VH) and prescribed special prism lenses. These lenses have changed Allison's life dramatically for the better and have virtually eliminated her headaches and neck pain.
It's more than a simple visit to the eye doctor. People with a host of unexplained problems, including anxiety, might be suffering instead from anillness that can be cured with the right diagnosis and a pair of specially designed eyeglasses.
An estimated 5 percent of the population suffers from VH. However, my experience shows these estimates are too low. Many of these potential victims have been searching diligently for a cause and cure to their problems.
In their search, they may have received one or more of several unrelated diagnoses, including migraine headaches, sinusitis, fibromyalgia, anxiety, depression, ADD/ADHD, and learning disability.
That's not to say these problems aren't real, but an untrained practitioner can mistake them for the simpler problem of VH. These same patients have been prescribed medications, including powerful anti-anxiety, antidepressant, and anti-seizure medications. Unfortunately, these medications do not treat the underlying cause of the illness and provide the patient minimal or no symptomatic relief. Some of theses drugs actually impair recovery.
Dr. Feinberg has found that these patients have to detoxify from medications first, before she can accurately diagnose them and treat them appropriately. Although the data is far from clear, out of 100 anxiety patients filling out a questionnaire, 40 percent answered the questionnaire in a manner that would indicate they are suffering from VH, not anxiety alone.
Continue reading the full article via (PDF)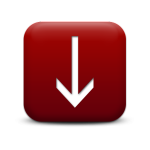 Download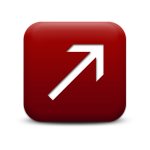 Open in New Tab
---