Traumatic Brain Injury (TBI) is condition that affects thousands of people every year. The result of a severe blow or jolt to the head, TBI can bring on a variety of symptoms. The two most common symptoms of TBI are headaches and dizziness.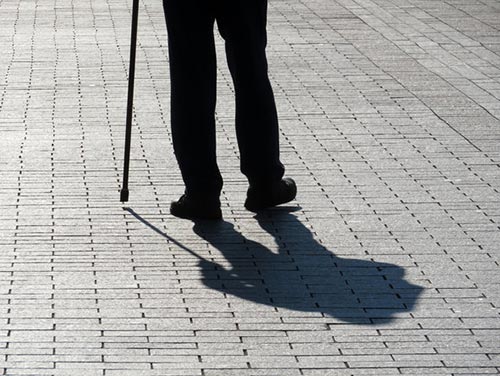 People who experience these and similar symptoms often suffer greatly, doing their best to lead a normal life while constantly searching for help and relief from their symptoms. They consult a multitude of different doctors and specialists and try a number of different medications, treatments and therapies, often to no avail.
Consider the story of Elroy (as told by Elli Altman, Community Outreach Manager for Vision Specialists of Michigan), whose perceived balance issues ended up stemming from his eyes.
Elroy's Story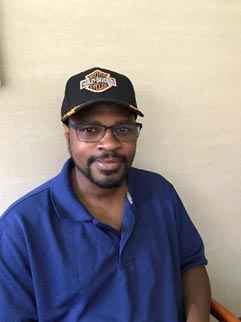 ELROY:  1993 – Last day of basic training. I'm riding in a truck on one last practice mission before being shipped out. The truck hit a ditch and I was catapulted 30 feet in the air. Since that day, something has not been right. Doctors told me it was all in my head.
ELLI:  September 2015 – As the Community Outreach Manager for Vision Specialists, I was asked to speak about Binocular Vision Dysfunction (BVD) to a group of Veterans. As the Vets entered the room, I asked each to complete a Questionnaire that would screen for their vision alignment. When I was handed the stack of completed Questionnaires, I saw the one from Elroy. He had the highest score – meaning the most impacted by the symptoms of BVD. Asked if I wanted to meet him, I was taken to where Elroy was sitting. I sat next to him. Elroy sat, curled up and slumped over, with his cane at his side. And, I said to him, "It won't always be like this. You are the first person we are going to help."
ELROY:  December 2015 – I sat in the exam chair at Vision Specialists – not sure of what would happen. Then, the doctor put the trial glasses on my face. My first thought was "I'm being tricked." How could I feel so bad for 20 years, put on a pair of glasses and begin to feel better immediately? It just had to be a trick. But I felt better and so I wore the new glasses.
ELLI:  March 2016 – I returned to visit this group of Veterans. There was Elroy, still with his cane but with perfect posture. The expression of distress was gone from his face. And, Elroy was now commanding the attention of the others, telling them about the special glasses – speaking with authority and confidence. This was truly a man transformed.
ELROY:  April 2017 – I stopped in at Vision Specialists to get my eyeglass frames adjusted. You see, I am getting married this week and going to Jamaica. An amazing pair of glasses! A great woman in my life! And NO MORE CANE!!!
The Power of Prism
What Elroy (and the myriad of doctors and specialists he had visited) didn't realize was that his symptoms were the result of a binocular vision dysfunction known as Vertical Heterophoria (VH). While people can be born with VH, in Elroy's case, his dysfunction was caused by the head trauma he sustained in the accident. The accident caused a slight visual misalignment in his eyes, and the stress and strain put on his eye muscles as his brain fought to correct the misalignment is what was causing his balance issues. After over 20 years of pain and suffering, all it took was glasses with special aligning lenses containing prism for Elroy to receive immediate relief.
Don't Delay – Schedule a NeuroVisual Exam
At Vision Specialists of Michigan, our goal is to bring hope and relief to patients who have been enduring years of uncertainty and debilitating physical symptoms as a result of BVD and VH. To find out more about the relationship between TBI and headaches, as well as other symptoms, contact us today at (248) 258-9000.