But just like in adults, headaches in children might actually be caused by Binocular Vision Dysfunction (BVD).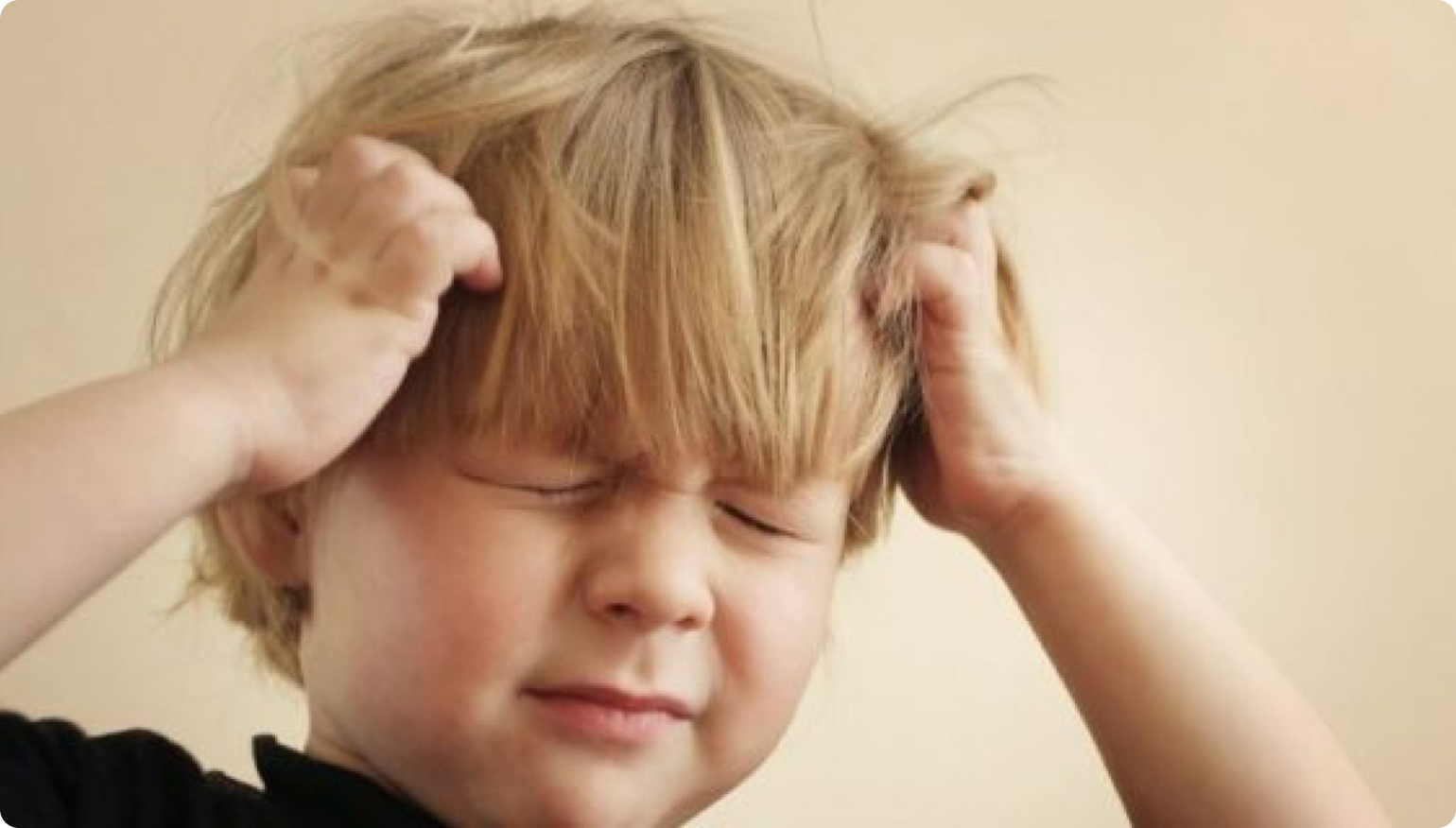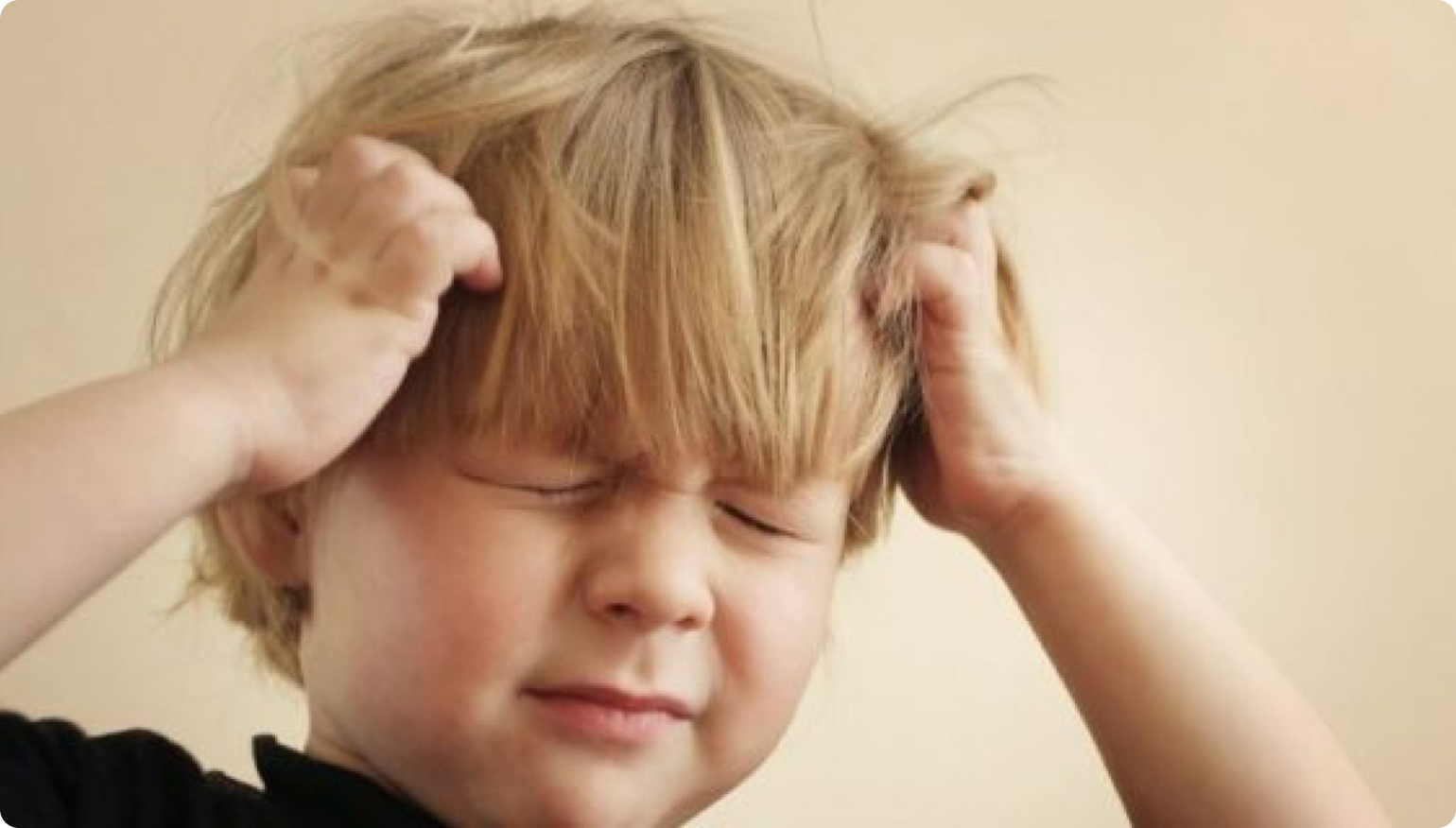 What Is Binocular Vision Dysfunction in Children?
Binocular Vision Dysfunction is a common visual condition that often goes undiagnosed by pediatricians and eye doctors.
When a child has Binocular Vision Dysfunction, one eye sees an image slightly out of alignment with the other eye. Their body then attempts to correct this misalignment by overusing and severely straining the eye muscles. The result of all that hard work is unpleasant symptoms, including but not limited to headaches, blurry vision, dizziness, nausea, stomach aches, clumsiness, difficulty with reading and learning, problems focusing in the classroom and at home, and anxiety.
Misalignments between the eyes are something that can develop over time. But it can also be something that occurs due to a concussion or injury to the head, such as during a soccer game, gymnastics, falling while riding a bike, or other sports-related activities. A child does not have to lose consciousness in order to have experienced a head injury resulting in eye misalignment.
Common Symptoms of Binocular Vision Dysfunction in Children
Children of all ages can have Binocular Vision Misalignment (BVD). Depending on your child's age, the behaviors and symptoms will vary.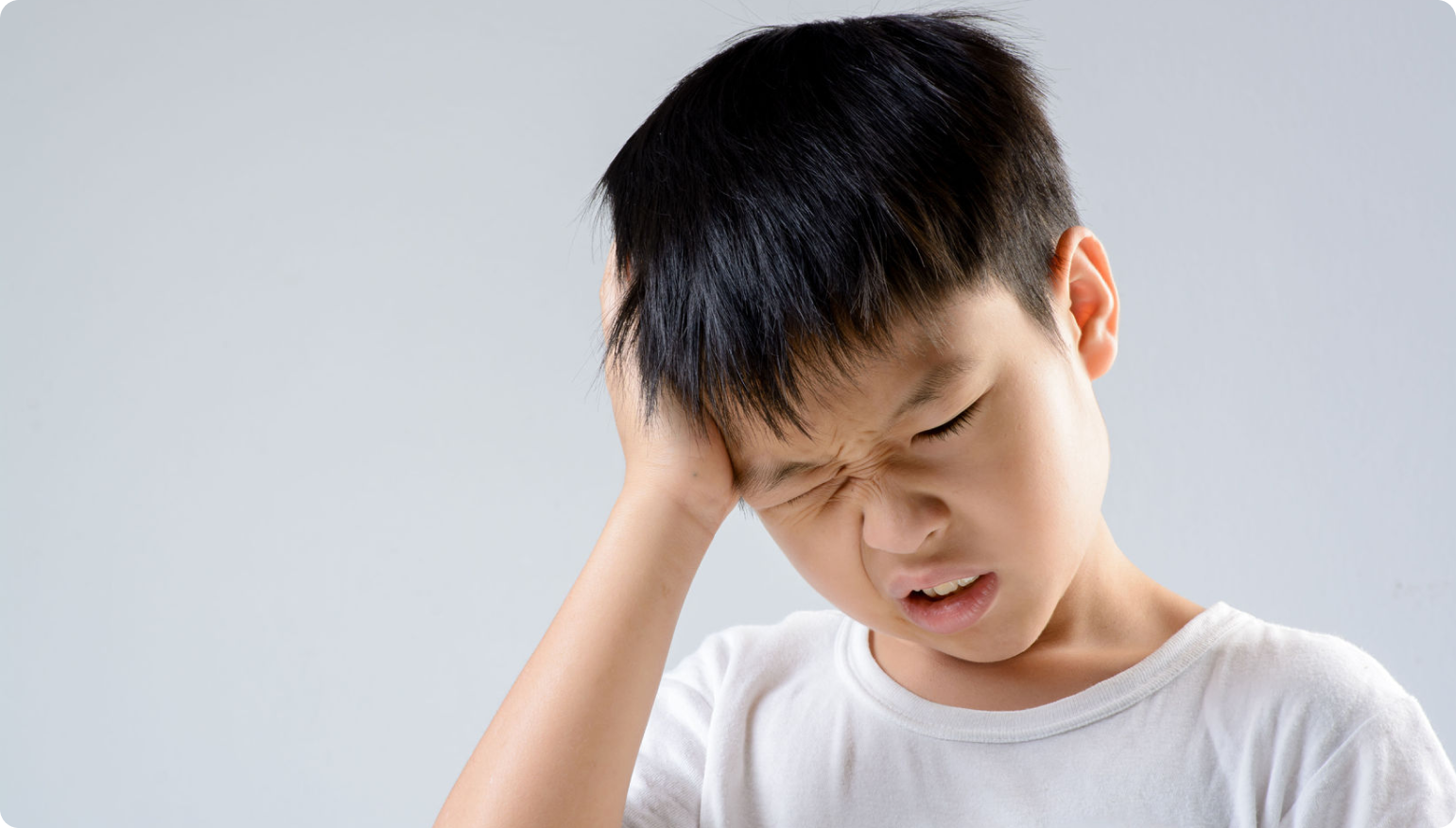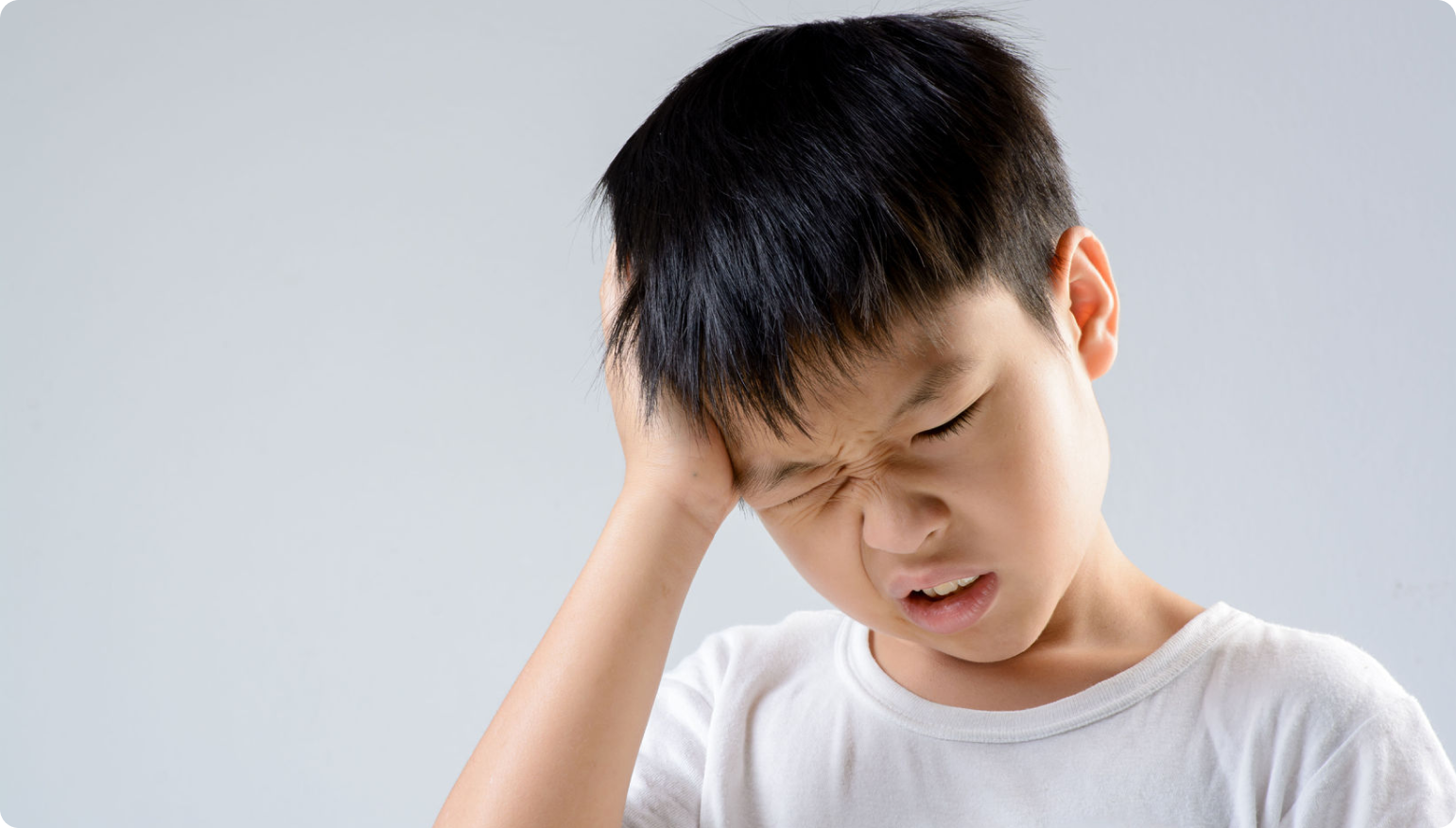 For children ages 4 to 8-years-old, common behaviors and symptoms of Binocular Vision Dysfunction can include:
Poor handwriting (poor spacing, writing letters too big or small)
Difficulty reading
Avoiding activities
Playing with toys very close to their face
Sitting close to the TV
Difficulty identifying shapes, colors and numbers that are age-appropriate
Difficulty seeing the class board
Frequently bumping into objects
Difficulty catching balls
Stomach aches and headaches at school or away from home
Light sensitivity
Covering one eye to see
Anxiety in public places
Frequent squinting in order to see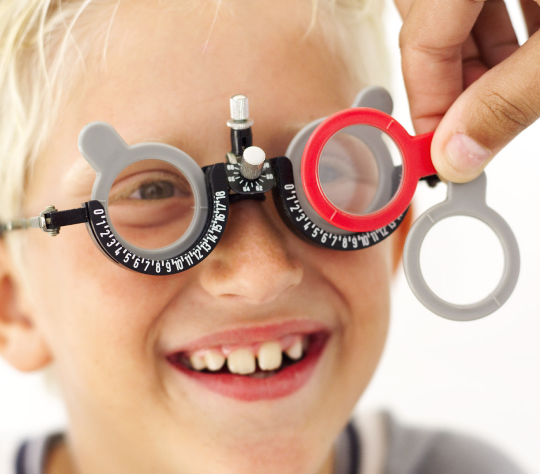 For children ages 9 to 13-years-old, common behaviors and symptoms of Binocular Vision Dysfunction can include:
Repeatedly bumping into things while walking
Having difficulty completing homework due to headaches and nausea
Repeatedly reading the same things over and over
Sensitivity to bright lights
Closing one eye to make it easier to see
Blurred vision when using the computer
Blurred vision or tired eyes when looking at the blackboard in class
Verbal skills that are ahead of reading skills
Frequent blinking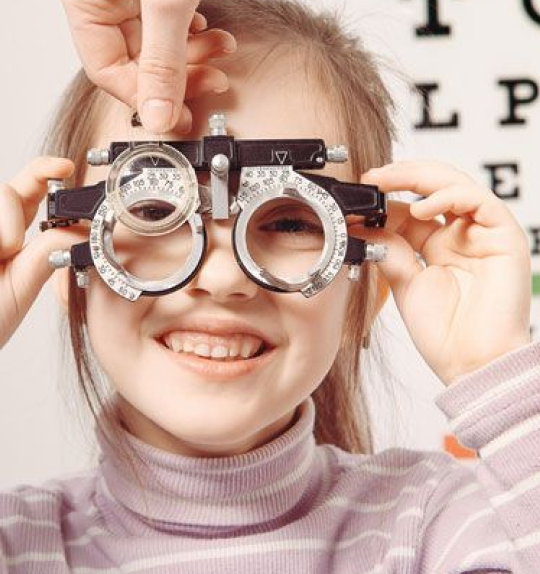 For children (young adults) ages 14-years-old and older, common behaviors and symptoms of Binocular Vision Dysfunction can include:
Headaches
Difficulty reading and learning
Problems focusing in school and at home
Dizziness
Nausea
Anxiety
Sensitivity to light
Difficulty with balance / unsteady walking
Pain in the neck
Frequent head tilt
Motion sickness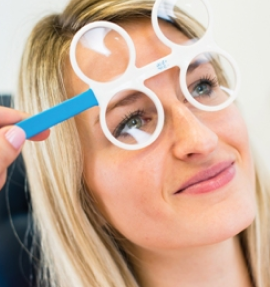 Why Does Binocular Vision Dysfunction Often Go Undiagnosed in Child Development?
When children enter school, they are given a standard vision screening test to evaluate their vision. Part of this test identifies how well your child can see out of each eye (also known as their visual acuity). This is the test where you cover one eye, read the eye chart, then do the same for the opposite eye. Children are also tested to see how well their eyes work together, in order to identify any major eye misalignment and double vision.
But oftentimes children who have Binocular Vision Dysfunction experience very subtle amounts of misalignment. These small degrees of visual misalignment are not enough for the standard school eye exam to detect. Any amount of eye misalignment, no matter how seemingly subtle it is, can lead to difficulty with reading and focusing.
BVD might affect up to 50% of children with reading/learning difficulties, as well as those diagnosed with ADD/ADHD, making it critical to test for all amounts of vision misalignment and not just major cases.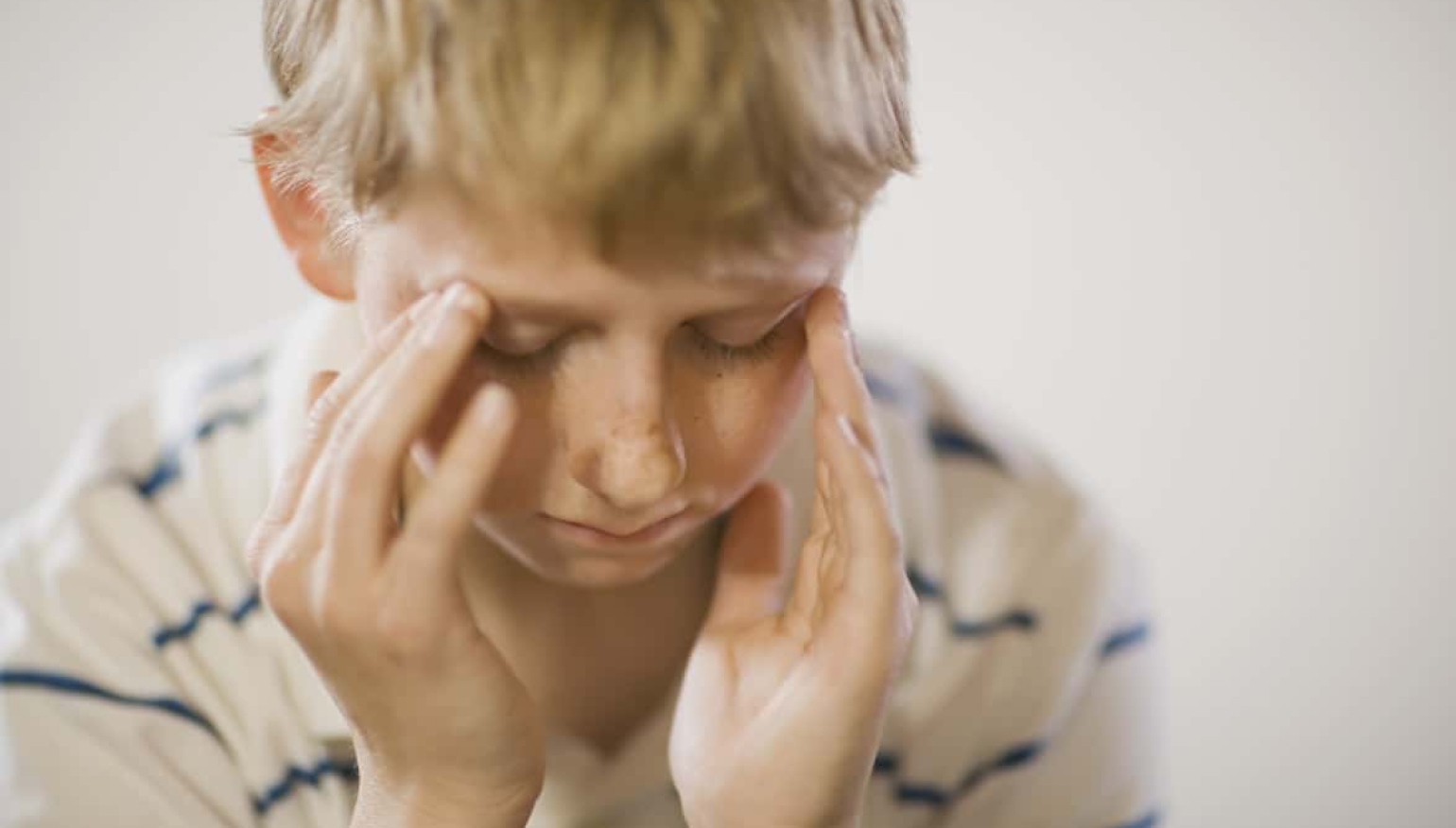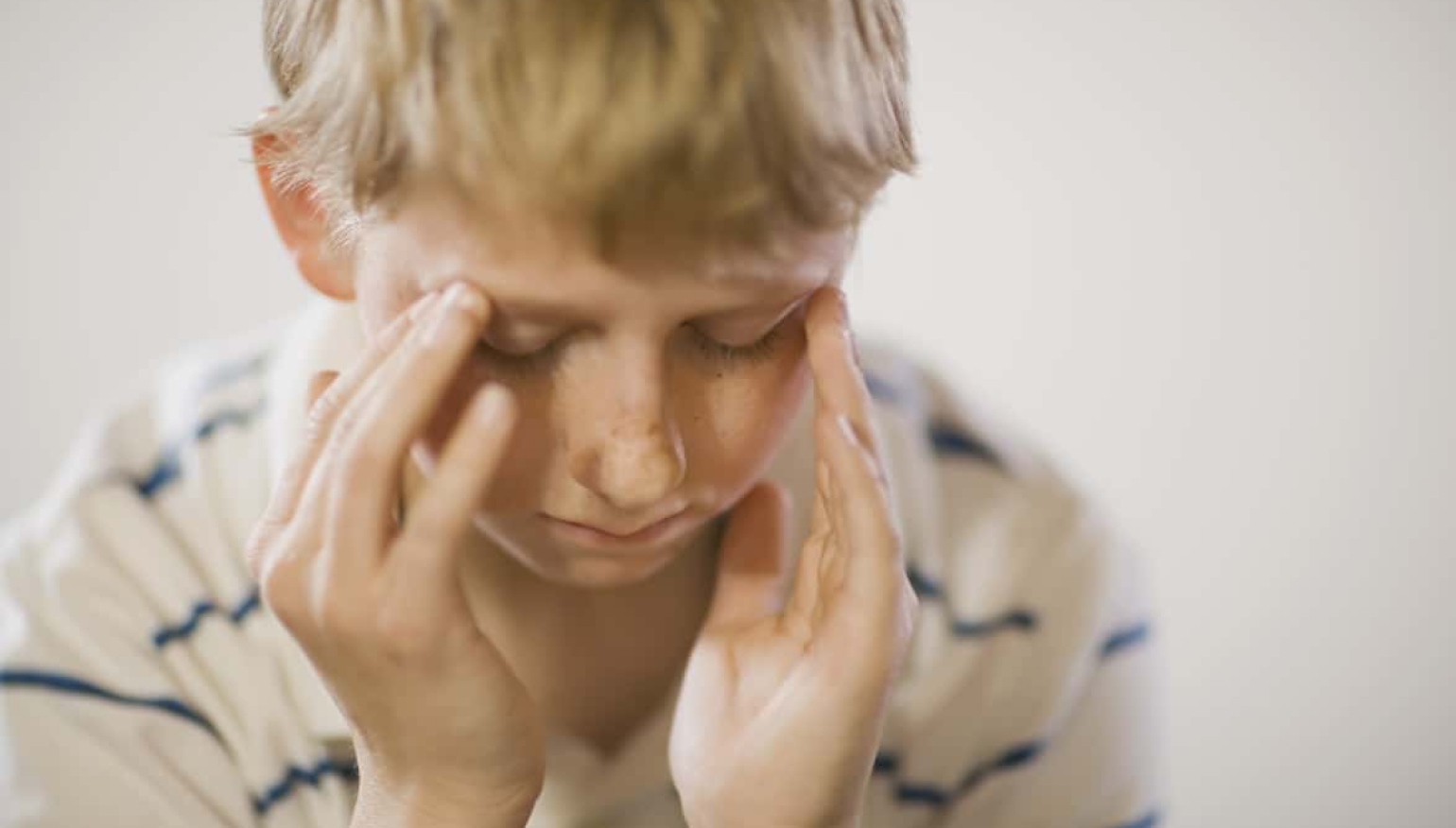 Get Your Children Treatment for Headaches and Binocular Vision Dysfunction
To determine if BVD is the cause of your child's headache and other symptoms, our compassionate doctors at Vision Specialists of Michigan will complete a thorough NeuroVisual Examination to find the extent of your child's vision misalignment and prescribe them a specialized pair of eyeglasses containing aligning micro-prism lenses that help the misaligned eyes work together as a team for improved vision.
Our specialized aligning lenses treat your child's Binocular Vision Dysfunction, along with any additional vision impairments, to allow their eyes to create one clear image. This means there is no longer the constant struggle with your children's eyes to realign their vision. Once the struggling ceases, your child's eye muscles are able to relax, releasing the tension and providing them with relief from the headaches, dizziness, clumsiness, and any other Binocular Vision Dysfunction symptoms they are experiencing. Treatment is simple and immediately effective.
Your children do not need to suffer from these debilitating symptoms caused by eye misalignment. Let our friendly, experienced staff at Vision Specialists of Michigan help your children with their Binocular Vision Dysfunction. Complete the age-appropriate screening questionnaire or contact us today to determine if we can help them find headache relief.
Want to learn more about Binocular Vision Dysfunction?
Watch these videos of BVD patient experiences:
Avi's Binocular Vision Dysfunction Story
Pastor Jim's Binocular Vision Dysfunction Story
Riley's Binocular Vision Dysfunction Story
People also view
---