DON'T DO IT FOR YOURSELF
Elli Altman is the Community Outreach Manager at Vision Specialists of Michigan. Before Elli was the outreach manager, she was a patient. Now she chronicles her journey and those of the patients she meets.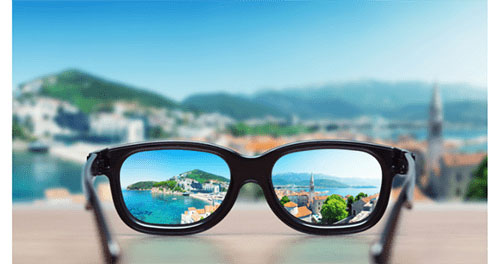 This week a mother and teenage son came to Vision Specialists. They had back-to-back appointments.  Although under difference circumstances, both had sustained multiple concussions.  Mom was living with light sensitivity, balance problems, dizziness and headaches.  Her son had been dealing with light and sound sensitivity, as well as anxiety that included panic attacks.  They, clearly, had a loving, caring and fun relationship.  Their connection was obvious.
The teenage young man was first in the exam chair.  All I will tell you is that, with his new lenses, his first words were, "This is serious magic!" But that is not the end of this story.  Mom was next.  With her new lenses, her facial tension relaxed, a natural, unforced smile appeared and then she stood up to take her first walk wearing the lenses.  As she walked down the hallway, she broke into a 'happy dance.'  Her son turned to the doctor and said, "You just gave me my mother back."
Imagine the person you would be for your children – and loved ones – if you were not exhausted at the end of the day.
What if that headache, that slight dizziness when you bend down/stand up were caused by your vision?
What if the eye strain you feel after working at your computer could be resolved with a special pair of eyeglasses?
What if that constant anxiety (even panic attacks) were caused by having eyes that are not in alignment?
What if we could help?  You won't know until you do this……
Follow this link:  www.IsItMyEyes.com  and answer 25 questions.
Don't do it for yourself.  Do it for those who count on you.
Read Elli's Baby's Crossed-Eyes
Read Elli's Dyslexia, Anxiety Treated with Aligning Glasses
Read Elli's "Maybe the Most Important Way to Get Ready for School"