What Causes Headaches After Head Injury?
The causes of your headaches after a head injury can be the result of:
Car accident
Sports Injury
Military explosion/blast injury
Falls
Any blunt force trauma to the head
Not everyone who experiences trauma to the head or whiplash will have a concussion or head injury, but individuals who have had concussions in the past are more likely to experience them again. Additionally, women are more prone to concussions due to having less muscular necks. Another factor that could contribute to the higher rate of concussions among women is the fact that the female head tends to be smaller than that of a male.
Female hormones are thought to play a role in concussions as well, leading women to experience symptoms like dizziness and nausea – common after a concussion – more acutely than men. Additionally, women tend to report and seek treatment for concussion symptoms more often than men, which in turn has an impact on the statistics.
Headache After Head Injury: Additional Symptoms
Anytime you injure your head you are at risk of developing a range of symptoms that can include:
Dizziness
Headaches
Light and noise sensitivity
Nausea
Insomnia
Anxiety
Fatigue
Irritability
Difficulties with memory
Difficulties concentrating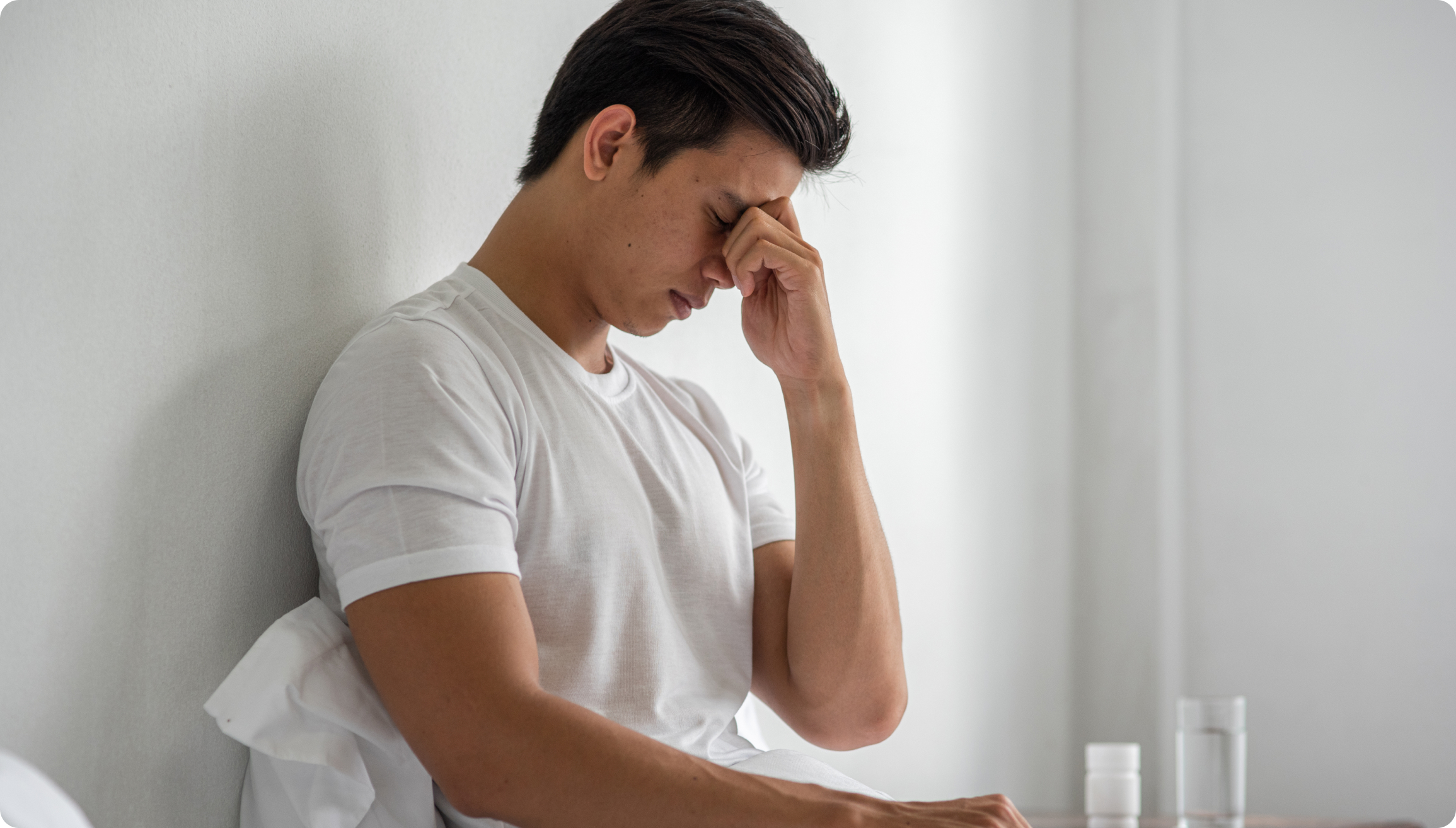 How Long Will Headaches Last After Head Injury?
Treatment and proper recovery are key when healing from a TBI headache or any TBI symptom. Exactly how long it takes for you to fully recover will depend on the specific injury. Regardless of what is causing the headaches, rest and minimizing stress are always important.
If a second injury occurs while you are still healing from the initial head injury, this can substantially prolong your recovery time.
What Type of Headaches Will Come After a Head Injury?
If you experience a head injury or a headache after brain injury, your headaches might be one of the below. There are a large variety of headaches, but these are some of the most common.
Migraines: A migraine after head injury (a concussion migraine) are sometimes the result of specific areas of the brain becoming hypersensitive. The symptoms often involve throbbing and sensitivity to light and sound. Migraines after concussion can also sometimes involve nausea or vomiting and an aura, which is when you see spots.
Tension-type Headaches: Muscle spasms in the head can sometimes result in tightness around the head.
Cervicogenic Headaches: These headaches occur when the muscles or soft tissues in the neck and behind the head have sustained an injury. Symptoms tend to include pain when the neck is moved and pain in the shoulders, neck, and behind the head.
Rebound Headaches: These types of headaches typically occur as a result of the side effects of some pain medications.
How Do You Get Rid of a Headache After Hitting Your Head?
Rest and minimizing stress are the most important things you can do to help your body recover from a headache after a head injury and other symptoms. Sometimes over-the-counter pain medicines can help, such as acetaminophen or ibuprofen.
It Could Be Your Eyes: Binocular Vision Dysfunction (BVD)
When someone experiences a head injury or concussion, part of the area that is injured involves the pathways that help to align the eyes. If you have been suffering from lingering symptoms, it could actually be due to an entirely different condition known as Binocular Vision Dysfunction (BVD).
BVD occurs when our eyes are slightly misaligned. While this misalignment can be very subtle, it can make it incredibly difficult for our eyes to send one clear image to our brain.
Here's what happens when someone has BVD: With two eyes, we are able to see one clear image. This is because our brain is able to transform the images seen by each eye (which are synchronized and very similar to each other) into a single image, which is known as binocular vision.
In patients with BVD, there is a slight misalignment between their eyes resulting in their eyes being out of sync with one another, causing the brain to have a very difficult time processing those two unsynchronized and dissimilar images to form one clear image.
The result? The brain forces the eye aligning muscles to fix the problem by realigning the eyes. But the realignment is only temporary and misalignment then recurs, which is followed closely by realignment, and the cycle of misalignment and realignment continues. Over time, this places an immense amount of strain on the eye muscles and leads to dizziness and headaches, as well as a variety of other symptoms.
Symptoms of BVD
Common Symptoms for Adults and Children 14+ with Binocular Vision Dysfunction
The following is a list of common symptoms in adults with BVD: