Motion sickness can happen to anyone. When your brain has difficulty making sense of the information it receives from your body, ears, and eyes, it can result in uncomfortable symptoms. These can include dizziness, nausea, vomiting, and sweating.
Motion sickness can occur anywhere there is a lot of movement, including being in the car, on a boat, or an airplane.
While the exact cause of motion sickness is not known, what we do know is that it occurs when one of your three balancing systems detect movement, but the other two do not. These three systems include the eyes, inner ear, and the position-sensing nerves in your arms, legs, neck, and head.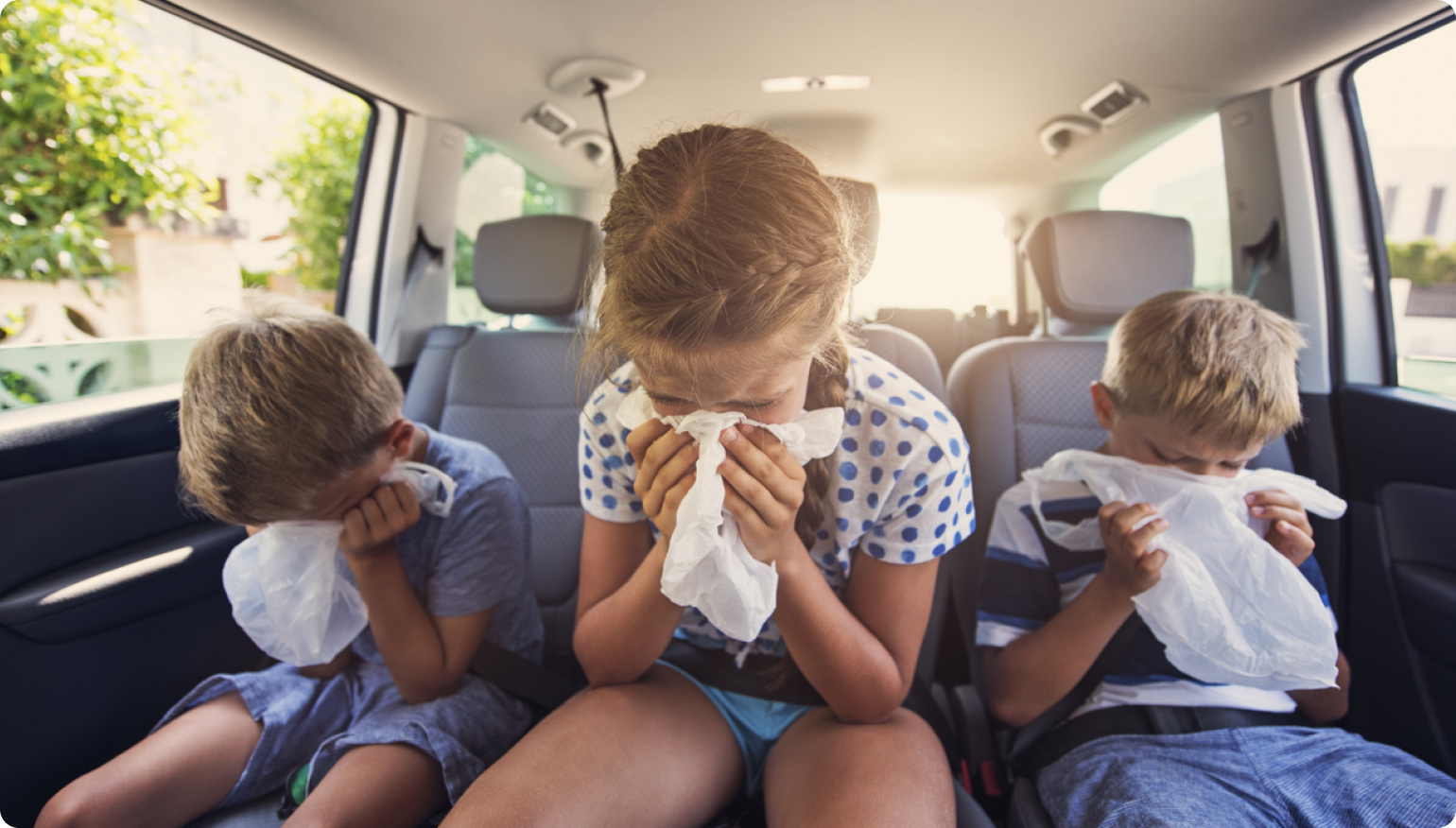 The Role of the Eyes
If your eyes are sensing movement (like riding in a train and looking out the window), a signal is sent to your brain of "movement." But your position-sensing nerves in your arms, legs, neck and head, as well as your inner ear, tell your brain that you are sitting still in the train. These are two very conflicting messages for your brain to understand and the result can be motion sickness.
The Role of the Ears
Your inner ear, also known as the vestibular system, helps to control balance. And your inner ears are in constant communication with your brain, letting it know when movement is and isn't occurring. So if you're on a boat and your inner ear picks up on movement, it communicates that movement to the brain, while the eyes and position-sensing nerves do not sense movement, and the mismatch can cause motion sickness.
The Role of the Position-Sensing Nerves
The position-sensing nerves in your arms, legs, neck, and head, as the name implies, provides your brain with information as to where in space your body parts are, and whether or not they are moving. Certain conditions dampen the function of these nerves, causing confusion about movement. For example, those with diabetes can get impairment in the position-sensing nerves of their feet, making them feel unsteady even when standing still. This mismatches with the input from their eyes and ears ("no movement"), leading to dizziness and possibly motion sickness.
The Role of the Brain
Your brain is the "central processing unit" for the three sensory inputs that determine motion sickness. When your brain receives mismatching signals regarding "movement" and "no movement," you can experience motion sickness and dizziness.
The Role of Genetics
It's believed that genetics might play a role in motion sickness, since it seems to run in families. For example, if you have a parent who experiences motion sickness, you are more likely to also experience it.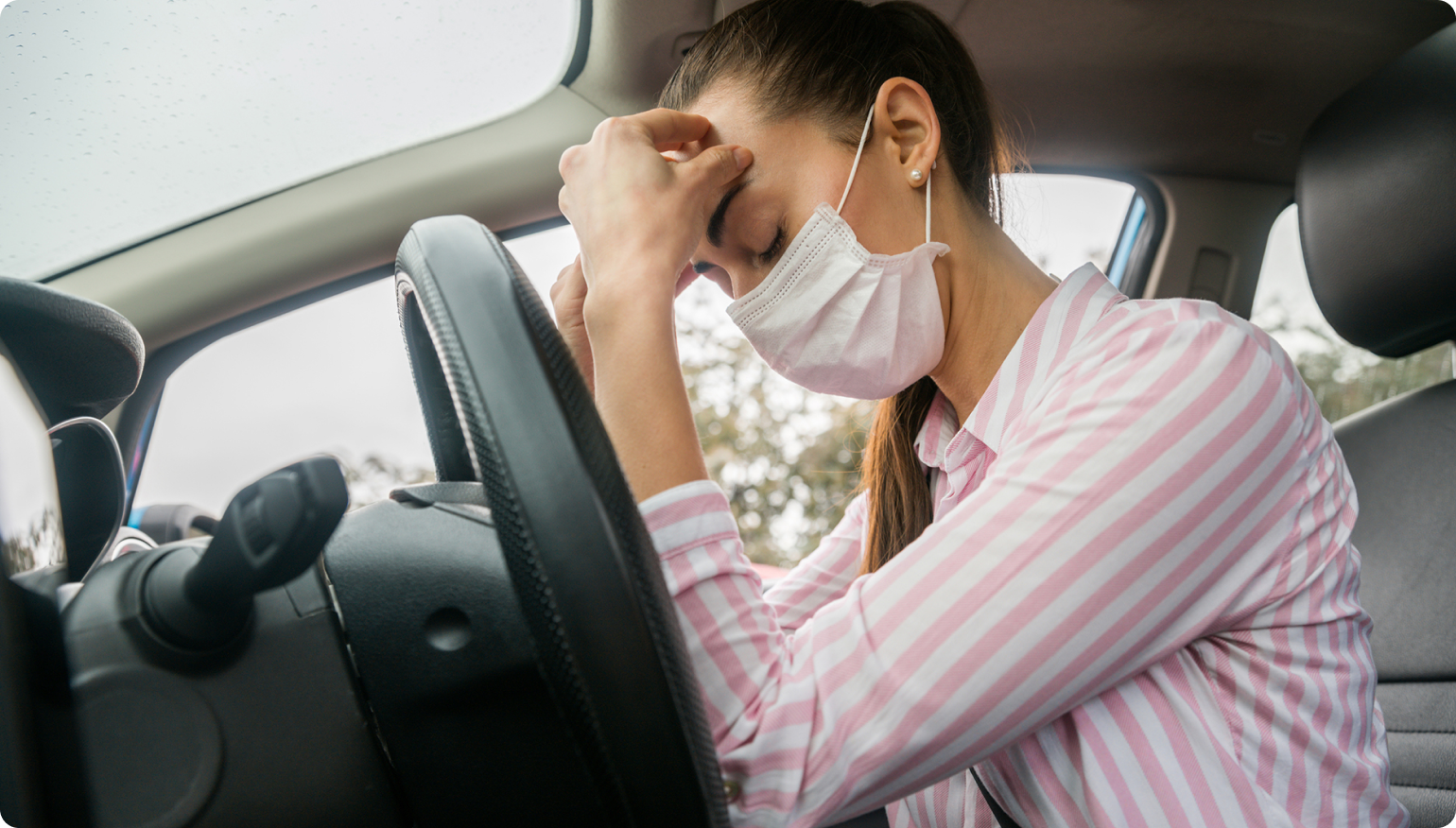 What Causes Car Sickness?
We often experience a lot of movement when we are riding in a car. Our eyes sense movement as they see trees and buildings passing by, but our bodies are sitting still, and our ears and position-sensing nerves are not detecting movement. Our brain is receiving conflicting messages that we are both moving and not moving. For some people, their brain is very sensitive to this disconnect and it results in the symptoms of car sickness.
What are the symptoms of motion sickness?
Motion sickness often comes on suddenly and can involve a combination of the following symptoms:
Dizziness
Increase in saliva production
Loss of appetite
Pale skin
Nausea

Vomiting
Loss of or trouble maintaining your balance
Fatigue
Rapid breathing
İrritability
How to stop motion sickness?
If you begin to experience motion sickness, there are a few things you can do to help reduce your symptoms:
Avoid reading
Find a stable object to focus your vision on

Avoid alcohol
Take deep breaths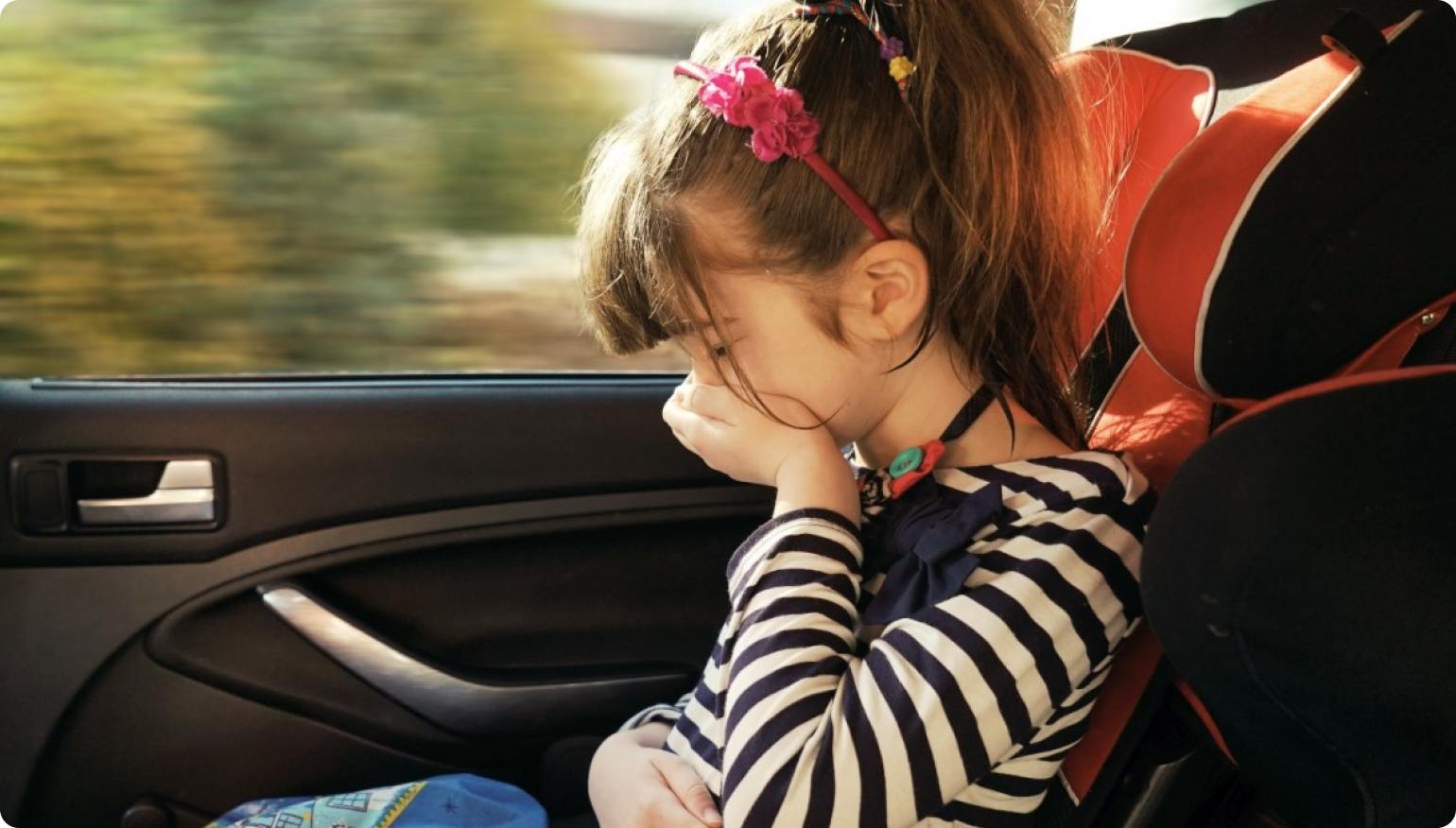 How to get rid of motion sickness permanently?
There are a few things you can do to try and prevent your motion sickness from occurring:
Before and During the Trip Medicines
| | |
| --- | --- |
| OTC antihistamines | OTC antihistamines can help prevent and treat motion sickness. An example is Dramamine, which can be long-lasting. |
| Scopolamine | Scopolamine is a prescription medication that you wear as a patch behind your ear. Four hours before getting on the plane, boat, or in the car, apply the patch. Most doses can last for up to 3 days. |
| Promethazine | Also used as an allergy medication, Promethazine can help prevent the unpleasant symptoms of motion sickness. |
Long Term Solutions
The following are potential long term solutions for your motion sickness:
| | |
| --- | --- |
| Take vitamin B-6 | Vitamin B-6 has been indicated in some studies to help reduce nausea. |
| Take 5-HTP + magnesium | 5-HTP and magnesium can help the brain to relax by producing serotonin. |
| Take supplements | Supplements such as ginger can help calm the stomach and provide relaxation. |
| Invest in acupressure bands | Acupressure bands stimulate a point in the wrist known as P6, which can help prevent nausea. |
| Biofeedback therapy | Biofeedback therapy uses electrodes on the hands to detect sweat and motion sickness symptoms. Through training, individuals can learn to prevent the symptoms from worsening. |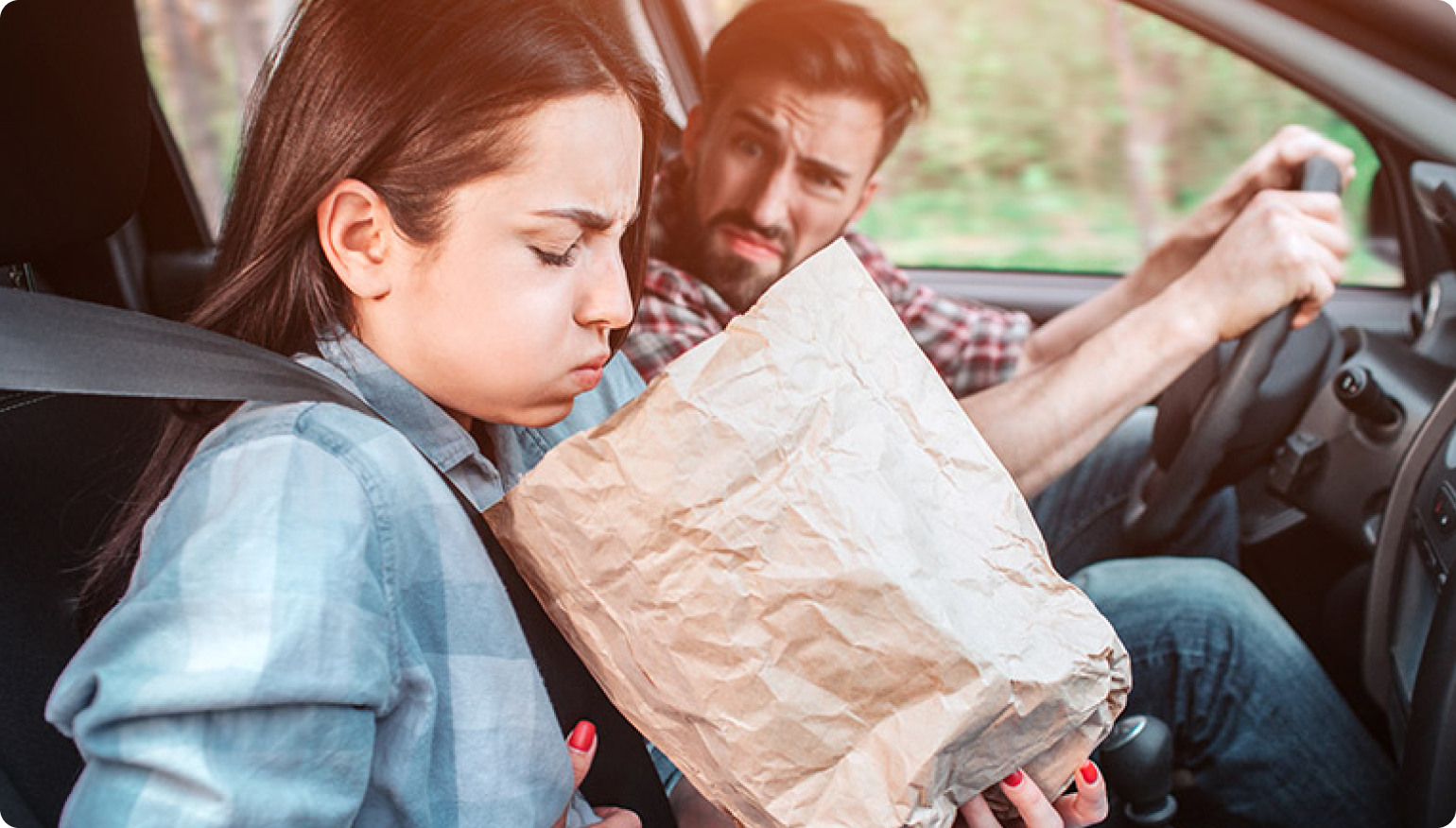 How To Cure Motion Sickness: It Might Be Your Eyes
When common treatments are unable to provide you relief from your motion sickness, Binocular Vision Dysfunction (BVD) might be the cause of your symptoms. BVD is the cause of a slight misalignment between our eyes, which makes it incredibly difficult for our eyes to send one clear image to our brain.

Here's what happens when someone has BVD: With two eyes, we are able to see one clear image. This is because our brain is able to merge the images seen by each eye into a single image, which is known as binocular vision

In patients with BVD, there is a slight misalignment between their eyes resulting in their eyes being out of sync with one another, causing the brain to have a very difficult time processing those two separate images to form one clear image.

The result? The brain forces the eye aligning muscles to fix the problem by realigning the eyes. But the realignment is only temporary and misalignment then recurs, which is followed closely by realignment, and the cycle of misalignment and realignment continues. This sends a "movement" signal to the brain. Over time, this places an immense amount of strain on the eye muscles and leads to dizziness and regular episodes of nausea.

BVD is treated by correcting the eye misalignment using our micro-prism lenses. These glasses bend light in a way that the images seen by your eyes are moved into the position they need to be in, resulting in realigned images. When the images seen by your two eyes are aligned, your brain can easily merge them into one, singular image. The cycles of misalignment/realignment cease, the "movement" signal is no longer sent to the brain, and your nausea and other uncomfortable symptoms caused by BVD are significantly reduced or eliminated.

In fact, the average patient will notice a 50% reduction of symptoms by the end of their first visit. Over the next several visits, our team at Vision Specialists of Michigan will fine-tune your lenses so that your nausea and other BVD symptoms can continue to improve and be eliminated.
Get Treatment For Your Motion Sickness
For anyone suffering from motion sickness, including motion sickness when not moving, there is treatment. Our compassionate doctors at Vision Specialists of Michigan will complete a thorough NeuroVisual Examination to determine the extent of your vision misalignment (or your child's) and prescribe you with the specialized aligning lenses. Every person can receive treatment for BVD, as long as they are old enough to wear the specialized aligning glasses (and be able to tell or show the doctor how they feel).